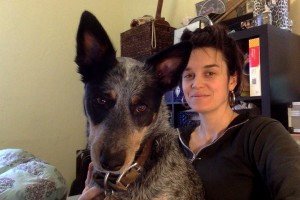 Marly Beyer is an artist and illustrator currently living in Portland, OR. She has a BA in studio art from Lewis and Clark College and a certificate in Natural Science Illustration from the University of Washington. She grew up in the foothills outside Los Angeles, and her work is heavily influenced by the deserts and mountains of the American West.
     Her fine art often combines rough grounds, natural tones, and organic subject matter with careful draftsmanship. After a friend recommended she look into scientific illustration, Marly enrolled in the certificate program at the University of Washington. Her love of technical processes and the natural world has led her to pursue a career in that field.
     Marly has worked as an illustration intern at the Natural History Museum of Los Angeles County. Her work has been published by Yeti magazine and Social Music Recordings and shown at the Portland Museum of Modern Art.
     Marly is available for any and all art/illustration work. Please contact her through the form below if you are interested. She even does fancy chalkboards for weddings or velvet paintings of dogs (or Elvis).
    Marly is also definitely in the process of learning how to make  a website! More art and information will be on here soon!
CONTACT: